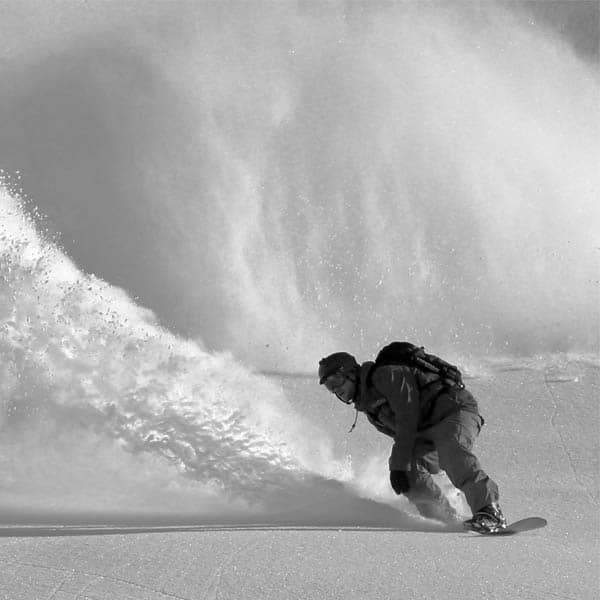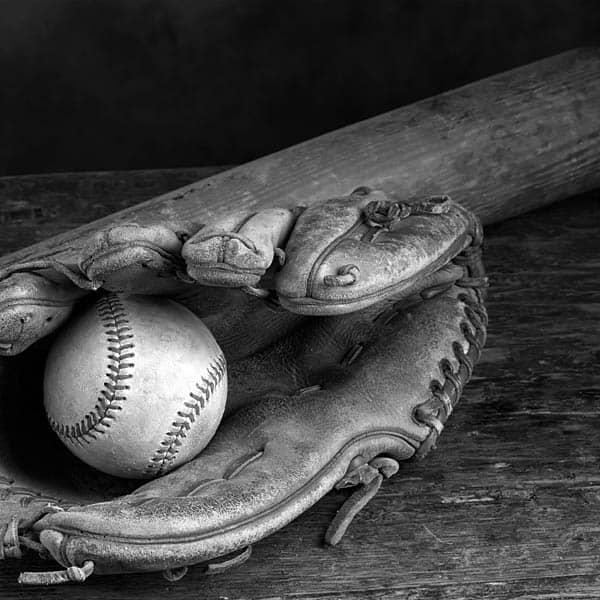 Baseball
A Grand Slam
America's Pastime
Angels In The Outfield
Backyard Baseball
Baseball Diamonds Are A Boys Best Friend
Batter Up
Casey At The Bat
Catch Some Fun
Double Play
Field of Dreams
Fly Ball
Foul Ball
Game Day
Going, Going, Gone
Have A Ball
Hey-Batter-Batter
Hit And Run
Homerun!
In A League All Your Own
Life Lessons Learned In Little League
Lil' Slugger
Little Big League
Little Slugger
Major League Fun
Minor League Fun
MVP
My Favorite Season? Baseball Season, Of Course
Pitchin' In
Play Ball
Rookie Of The Year
Root, Root, Root For The Home Team
Seventh Inning Stretch
Slugger
Stealing Second
Step Up To The Plate
Strrrrike!
Take Me Out To The Ballgame
The Boys Are Back In Town
The Last Hit
The Rookie
Three Strikes, You're Out
Triple Play
World Series Here We Come
You're Out!
Basketball
A Slam Dunk!
Air ball
Around The Rim
Baskets Of Fun
Dribble, Pass, Shoot
Full Court Press
Go For The Three
Hang Time
Hit The Net!
Hoop Dreams
Hoop It Up
Hoop, There It Is!
Hoopin' It Up
Hot Shots
In The Paint
It's Not The Hype, It's The Hoop!
Jam Session
Kiss The Rim
Nothing But Net
Open Shot
Overtime
Play Ball
Shootin' Hoops
Sink That Shot!
Slam Dunk
Slammin' And Jammin'
Space Jam
Swish
Take It To The Hoop
Taking It Home
That Was A Slam Dunk!
That's the way the ball bounces
The ball is in your court
The Hoopster
The Rim Reapers
Time Out
To "Air" Is Human
Up in the air
Walk This Way
Zero Gravity
Bowling
300 or bust
Bowlers have time to spare!
Bowling green
Bowling is fun in your spare time
Bowlers keep their mind out of the gutter
Eat, sleep, bowl
Gutterball gurus
I only bowl on days that end in "Y"
If you don't get a strike, spare me
It's not how you bowl, it's how you roll
Leave no pin standing
Rock and bowl
Shut up and bowl
Split happens
Strikes "R" us!
Striking out!
Tenpin alley
You bowl me over
Cheerleading
A Squad Is Only As strong As It's Weakest Cheerleader
Athlete By Nature, Cheerleader By Choice
Cheer up!
Cheerleaders Are Simply A Jump Above The Rest.
Cheerleading Is The Passion For Perfection!
Competition Bound
Eat. Sleep. Cheer. Repeat.
I Don't Just Cheer. I Inspire.
I Sleep, I Dream, I Cheer
Jump, Shout, Yell!
Live To Cheer!
Look At Her Fly
Ready… Ok
We've Got Spirit
You Mess With Me, You Mess With The Whole Squad
Cycling
Attack the pack
Back on the saddle
Bicycle race
Biking partners for life
Burn carbs, not oil
Cycling is my passion
Cycopath: a person suffering from chronic bike riding disorder
Forget your worries and just ride
Get more out of your life cycle
I do my own stunts
If it doesn't challenge you, it won't change you
I'm a cycologist
It may look like I'm listening to you, but in my mind I am riding my bike
"It's only a hill. Get over it." – Tim Badger
"It never gets easier, you just get faster." – Greg LeMond
Life is a beautiful ride
Life is better when you ride
Life is like riding a bicycle
O.C.D – Obsessive Cycling Disorder
Ride like the wind
Slow and steady wins the race
Spin harder, ride faster
The race is on
When in doubt, pedal it out!
Exercise & Fitness
Celebrating health
Commit to be fit
Don't wish for a good body, work for it
Every day is a choice
Exercise your mind and body
Find a way or make one
Fitness is a lifestyle
Fitness is not a destination it is a way of life.
Good things come to those who sweat
Gymaholic
Hustle for that muscle
It never gets easier, you just get stronger
Move it or lose it.
My everything hurts
NO pain. NO gain. Shut up and train!
Push yourself
SORE. The most satisfying pain you'll ever have.
Strong is what happens when weak runs out
Success starts with self-discipline
The body achieves what the mind believes
The hardest part is walking out the door.
The only bad workout is the one that didn't happen.
Too fit to quit
Train insane or remain the same.
What hurts now will one day be your warm up.
Work out because you love your body, not because you hate it.
You don't need to be perfect. You just need to get started.
Football
A quarterback sneak
Across the middle
Are you ready for some football?
Backfield In Motion
Championships are won at practice
Fantasy Football
First Down
First downs to touchdowns.
Football Fever
Football Is A Kick
Foreward Progress
Friday night lights
Game Day
Game Face
Go For The Whole Nine Yards
Half the Distance
He's Got Game
Icing the kicker
In the red zone
Instant Replay
Just do it!
Looking into the backfield
Man to man
M.V.P.
Most Valuable Player
No Pain, No Gain
One team. One dream.
Pick 6
Play action
Practice winning every day
Respect all and fear none.
Scoop and score
Teamwork makes the dream work
The agony of defeat
The boys are back!
The end zone
The game plan
The Sweet Smell of Victory
The whole nine yards
There are four seasons: Winter, Spring, Summer, and Football!
Throwing a Hail Mary!
Time To Tackle Another Year
Touchdown!
Undefeated!
We are the Champions!
We've got spirit!
What a kick!
Win from within
Winners never quite and quitters never win!
Winning isn't everything—its' the only thing!
General
All things are difficult before they are easy
And they're off!
Are you ready to rumble?
All-star
Attitude is everything
Born to play _______ .
Catchin' some fun
Elevate your game
Expect the impossible
Fight to the end
For the love of the game
Future Olympian
Games people play
Get in the game
Go big or go home
Go for your goals!
Go team!
Got game?
Harder. Faster. Stronger.
Havin' a field day
Having a ball
Heart of a champion
I am a woman–see me score!
If it is too easy, you're doing it wrong.
If you cannot handle the pain, don't play the game.
In a league of your own
In the end, we only regret the chances we didn't take.
In training
Instant replay
It's good to have goals.
It's not how you start, but how you finish
It's time to step up to the plate
Just for kicks
Kicking off the season
Leading by example
Legend in your own time
Let the games begin
Making history
No pain, no gain
One game at a time
Play for the glory
Power play
Put me in coach!
Reach for the sky
Right down the line
Slow and steady wins the race
Summer games
Super Star
The dream is still alive
The fast and furious
Teamwork makes the dream work
There's no "I" in team
Throwing in the towel
Victory is the goal
We are the champions
Win from within
Winter games
You win some and you lose some
Golf
A bad day of golf is better than a good day at work
Any Time Is Tee Time
Born to golf. Forced to work.
Caddy Shack
Daddy's Caddy
Don't worry – I'm a pro!
Drive it like you stole it!
Drivin' my life away
Eat. Sleep. Golf. Repeat.
Go play golf
Golf: the class way to avoid responsibilities.
Golf Is An Easy Game… It's Just Hard To Play
Golf legend
Golf Lessons
Golf Suits Me To A Tee
Grip It And Rip It
Hittin' the greens
Hole in one
Hunting For Birdies
I Don't Know How I Can Play So Well And Score So Bad
I golf therefore I am.
I'd rather be golfing.
I'm not over the hill, I'm on the back nine.
It's the follow through that makes all of the difference
It takes a lot of balls to play golf the way I do
My body is here, but my mind is on golf.
My doctor says to live on the greens.
My doctor tells me to take my iron every day.
My lucky golf shirt (pants.)
Par for the course
Queen of the green
Swing easy. Hit hard.
Tee For Two
Tee it high and let it fly
Tee Time
Tee time is my time
Teed off
The 19th hole is my happy place
The golf life
The Golfer's Diet: Stay On The Greens
The Greatest Game Every Played
The more I practice golf the luckier I get.
There's No Time Like Tee Time
They Call It Golf Because All The Other Four Letter Words Are Taken
When I'm on the course, I am on the right course.
When's Tee Time?
You "Putt" Me In A Great Mood
Gymnastics
Being a gymnast is having the strength to hold on and the courage to let go.
Gymnastics is my life.
I'm gonna show you how bad I want it.
It's a gymnastics thing.
Impossible is not in my dictionary.
It will hurt, but it will be worth it.
Leap into greatness.
She believed she could fly, so she did.
She moves in mysterious ways.
The harder the battle, the sweeter the victory.
This sport is my life.
To be a champion, you have to believe in yourself when no one else will.
Your hero might wear a cape, but mine wears a leotard.
When I die, there will be chalk in my grave.
Hockey
4 out of 5 dentists recommend playing hockey.
Between the pipes
Bottle rocket
Don't go through life without goals.
Face Off
Give Blood… Play Hockey
Gliding Light
Hat Trick
Hit Someone, Anyone, Everyone!
Hitting The Ice
Hockey is life.
Hockey is my game
Hockey Fills My Goal
Hockey mom
Hockey's my game
Hug the post
Ice hockey players walk on water
Ice Wars
Icing On The Season
If you cannot handle the pain, don't play the game.
In The Crease
In the penalty box
It's a great day to play hockey.
Know Hockey, Know Life…
My "Goal" Is To Play Hockey
No Hockey, No Life…
On One Blade
Score!
Shut out
Slapshot
Slippin' And Slidin'
Smooth As Ice
Smooth As Glass
Stacking the pads
The Puck Drops Here
The Puck Stops Here
Horseback Riding
A dog may be man's best friend, but a horse wrote history.
I am who I truly am when I am in the saddle.
I'll take mud over makeup any day.
Just ride
No hour of life spent in the saddle is wasted.
When in doubt, just ride.
When we ride a horse, we borrow freedom.
Ice Skating
Always on thin ice
Fall down seven times, get up eight!
Figure eights
Go figure!
Have an ice day!
I can skate circles around you!
I followed my heart and it led me to the ice.
Ice skating is poetry on ice
Landing on my feet again.
Real athletes wear rhinestones
Watch me spin!
We don't sweat, we sparkle!
We live life on the edge
When in doubt, skate it out
When I'm on the ice, I'm at home
Running
All it takes is all you've got
Born to run
Don't race against others, race against yourself.
Eat, sleep, run track.
Go the distance
I love the finish line
I run to burn off the crazy.
I'm here for the long run
I'm running for my life
I've got a track record
Makin' a run for it!
Makin' tracks
May the course be with you
Off and running
On your mark, get set, go!
One track mind
Run hard or go home.
Run to live. Live to run.
Runners don't need wings to fly.
Running for my life
Running is in my blood.
Running is my happy hour.
Running is my super power
Running like the wind
Slow and steady wins the race
The faster you run, the sooner you're done.
The long run
The race is on
Walk forever by my side
Skiing & Snowboarding
Adjust your altitude
Always in season
Backcountry bliss
Catch an edge
Feel the mountain
Follow my tracks
Freestyle snowboarding
Girls love black diamonds!
Go play in the snow
Go play outside
Got snow?
High Hopes
Hit The Slopes
If you're not falling, you're not learning
Indy Grab
It's all downhill from here.
Just get up there
King of the hill.
Know your limits and ski beyond them.
Let it snow!
Living on the edge.
My drug of choice is white powder
Powder hound
See you on the mountain
Shredding the deep powder is my jam
Shreddin' the Gnar
Ski Bum
Skiing is a dance and the mountain always leads.
The bunny hill
The best powder party
The first tracks of the season
The mountains are calling and I must go.
The slopes are calling and I must go.
Turn right. Turn left. Repeat as necessary.
You cannot buy happiness, but you can buy a ski pass.
What happens on the slopes, stays on the slopes.
Winter wipe out!
Soccer
Born to play soccer
Can you kick it?
Eat. Sleep. Kick. Score.
Kick Back And Have A Great Time!
It's all about the kicks.
It's all just black and white to me!
Let the feet do the talking
Men May Have Invented Soccer, But Women Perfected It
My "Goal" Is To Play Soccer
Our footwork makes the dream work.
Our goal is to stop yours!
Soccer's a ball!
Soccer is a kick
Soccer Kicks
Some dream about goals – we make them!
Some say that life isn't black and white, but mine is!
Sweat makes the green grass grow.
We do it for the kicks.
We play the field until we score.
What a kick!
What happens on the field, stays on the field
Swimming
Born to swim
Chlorine is my perfume
Eat my bubbles
Home is where the pool is.
In the pool, life is cool and swimmers rule
Jump in and lose yourself
Just add water
Just keep swimming
Live. Love. Lap.
Make a splash
Making waves
Mermaid at heart
One stroke at a time
One stroke closer
Oxygen is overrated
SWIM is my favorite four-letter word
Swimming: it does a body good!
Swimming in the fast lane
The swim squad
When you are in the water, you're only enemy is the clock.
When your body is tired, swim with your heart.
You can always breathe later
Tennis
Ace, Ace, Baby!
Dominate the ball!
Game, set, match!
Let me serve you!
No soft serves served here!
One point at a time
Order on the court
Play like a champion.
Practice winning every day.
Refuse to lose
Serve it, smash it, win it, love it
Tennis is all about LOVE!
The ball is in your court.
You have met your match.
You just got served!
You only live once, but you get to serve twice.
Volleyball
Ace, Ace, Baby!
Been there dig that!
Bump, set, dominate!
Can you dig it?
Go take a spike!
Hustle, hit, and never quit!
Just bump/spike it!
Let's settle this at the net.
Love at first spike.
Meet me at the net.
Meet me on the court.
My court, my rules
New kids on the block
Order on the court.
Queens of the court.
Raise your expectations.
See you in court.
Serve strong. Dig fierce. Spike hard.
The new kids on the block.
This is my court.
Unfinished business
Welcome to the block party!
Whatever it takes
You just got served.
Waterskiing
1. Crawl 2. Walk 3. Water ski
Addicted to water
Because the earth is 2/3 water
Fire up the boat!
Go big or go home!
I am a water skier. What is your super power?
It's like walking on water
It's not just a hobby, it's my escape from reality
Lake life
Life is better on the water
Life is better on water skis
My favorite shoes are water skis
Sorry I cannot take your call. I'm on another line.
The Lake Life
Weekend forecast: 100% chance of water skiing
Wrestling
Fight like a lion
Fight to the end
Get ready to rumble
Home is where the mat is
No excuses
On the mat
Pin to win
Take down
Wrestler by choice
Wrestling is my life