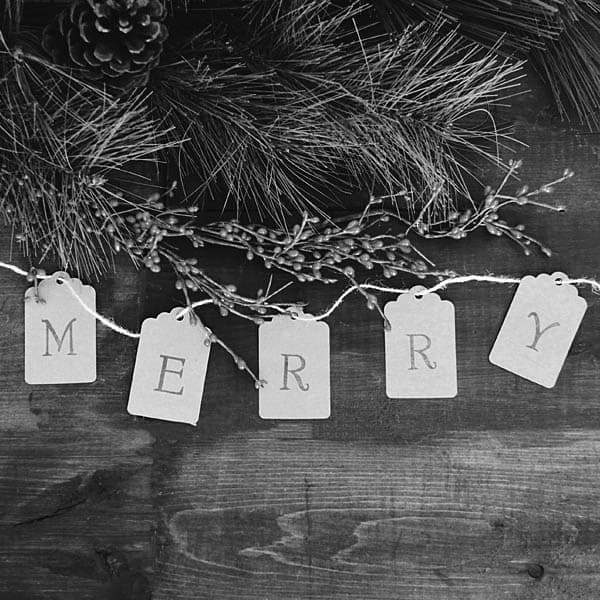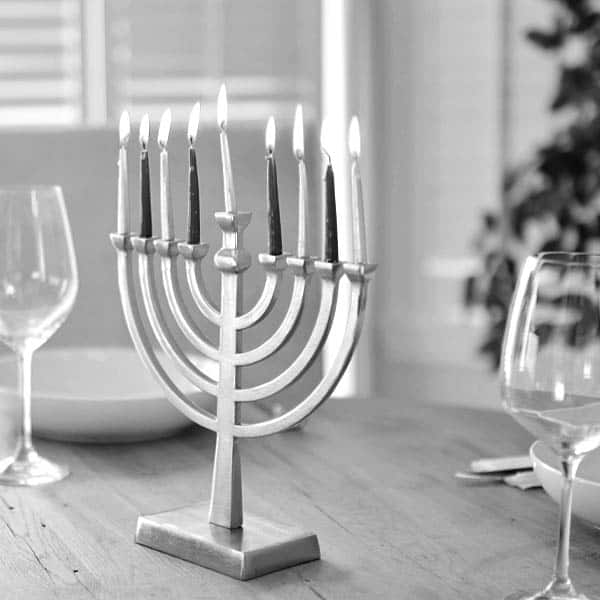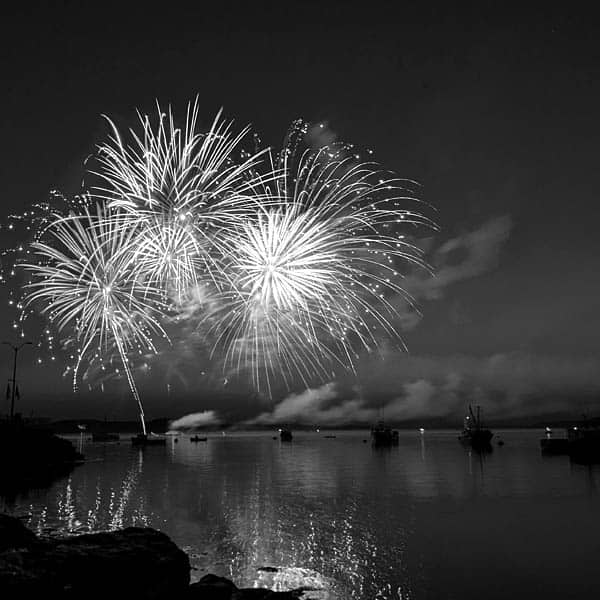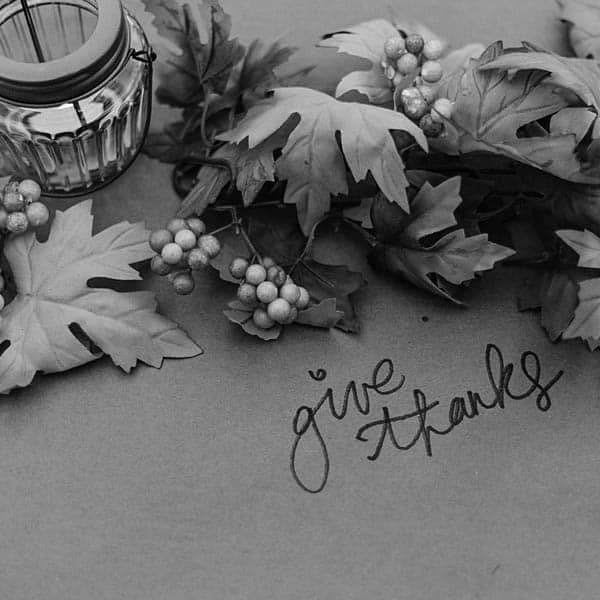 Christmas
'Tis the Season
'Twas the night before Christmas, and all through house…
98% Nice, 2% Naughty
A caroling we go
A Christmas Carol
A Christmas to remember
A country Christmas
A holly, jolly Christmas
A gift from Santa
An old-fashioned Christmas
A season of love and laughter
A sleigh ride together with you
A special gift
A snowy, blowy Christmas
A taste of Christmas
A time for giving
A time of wonder
All hearts come home for Christmas
All I want for Christmas is you
All is calm, all is bright
All wrapped up
And the stockings were hung…
Babes in Toyland
Baby's first Christmas
Bah Humbug!
Baking memories
Believe in the magic of Christmas
Believe in miracles
Believe in the miracle
Celebrate the season
Christmas blessings
Christmas cheer
Christmas cookies
Christmas cuties
Christmas Eve
Christmas is a Claus for celebration
Christmas is a time to believe in things you cannot see
Christmas is in the air
Christmas joy
Christmas Memories
Christmas surprises
Christmas time
Christmas time is family time
Christmas tree shopping
Come and see the Christmas tree
Cookies for santa
Dear Santa
Dear Santa, I've been good!
December delights
December magic
Deck the halls
Decorating cookies
Do you recall, the most famous reindeer of all?
Enjoying the holly days
Fa-la-la-la-la
Family and friends are the true gifts of Christmas
Festive family fun
Frosty fun
Frosty the snowman
Fun and frosty
Gingerbread houses
Glad tidings we bring
Happy Holly Days
Hark the herald angels sing
Have a holly, jolly Christmas
Here comes Santa Claus
He's making a list and checking it twice
Ho! Ho! Ho!
Holiday Goodies
Holiday happiness
Holiday magic
Holiday memories warm even the coldest of days
Home for the holidays
I believe
I'll be home for Christmas
I'm dreaming of a white Christmas
I'm getting nuttin' for Christmas
In the hopes that St. Nicholas soon would be there…
It's a wonderful life!
It's beginning to look a lot like Christmas
It's the most wonderful time of the year!
Jingle all the way
Jingle Bells
Jolly, Old St. Nicholas
Joy to the World!
Joys of the season
Leave Christ in Christmas
Let's meet under the mistletoe
Little elves
Love is the light of Christmas
Making spirits bright
May your days be merry and bright!
Merry and bright
Merry Christmas
Merry Christmas to all and to all a good night!
Milk and cookies!
Mistletoe magic
My first Christmas
Naughty is the new nice
Naughty or nice
Not a creature was stirring, not even a mouse
Oh, Christmas Tree!
On Santa's lap
Once upon a starry night
Opening presents
Our first Christmas together
Peace on Earth
Please come home for Christmas
Reindeer Crossing
Reindeer Games
Remember the reason for the season
Santa Baby
Santa Claus is coming to town!
Santa delivers
Santa stops here
Santa was here
Santa's elf
Santa's little helpers
Santa's workshop
Silent Night, Holy Night
Silver Bells
Some assembly required
Spreading Christmas cheer
The best time of year
The little drummer boy
The most wonderful time of the year
The night before Christmas
The North Pole
The spirit of Christmas
The stockings were hung…
The toy maker
The twelve days of Christmas
There's no place like home for the holidays
There's no time like the presents!
This house believes in Santa
Tiny tots with their eyes all a glow
Toys, toys and more toys!
Traditions
Trim the tree
Unwrap the season
Up on the housetop
We believe in Santa Claus in this house!
We wish you a Merry Christmas
While visions of sugar plums danced in their heads…
White Christmas
Winter Wonderland
Wise men still adore Him
Wise men still seek Him
Wrapped with care
You better not pout
You're never too old to stop believing in Santa
Easter
A basket full of love
A basket full of goodies
A hunting we will go!
And the hunt is on!
April Fresh
Believe in the bunny
Bunnies and bows
Bunny love
Chocolate bunnies
Colored eggs:  25 cents a dozen
Coloring Easter Eggs
Cute as a bunny
Don't put all of your Easter eggs in one basket!
Dying Easter Eggs
Easter time
Egg Hunt
Egg-cellent time for hunting
Egg-Star special
Egg-stravaganza
Egg-Star special
Funny Bunny
Get Crackin'
Hanging with my peeps
Happy hunting
Hippity-hoppity Easter!
Hopping down the bunny trail
Hoppy Easter
It's bunny time
Loads of eggs
On the hunt
Putting all my eggs in one basket
Read, set, hunt!
So egg-cited!
Somebunny loves you!
Spring fling
Spring flings and Easter things
The hunt is on!
The thrill of the hunt
You are a 24-carrot kid!
Father's Day
#1 Dad
Anyone can be a father. It takes someone special to be a dad.
Dad's little helper
Daddy's little princess
Daddy and me
Daddy daughter dance
Happy Father's Day
He's got "DAD-ittude"!
I love my daddy
In my daddy's arms
Just me and daddy
Like father, like son
Love being your dad
Me and my daddy
My father, my friend
My father, my hero
My fingers may be small, but I can still wrap Daddy around them
My first time meeting Daddy
My heart belongs to Daddy
Safe in daddy's arms
The best dad in the world
Yankee Doodle Daddy
Fourth of July
A grand old flag
A grand old time
A high-flying flag
A sparking Fourth of July!
A Sparkling Good Time
A Star-Spangled kind of day
All-American
All-American Boy/Girl/Kid
All-American Family
All-Star Cousins/Boy/Girl/Kid
America! America! God Shed His Grace On Thee
America, Home Of The Brave
America, the land that I love
America The Beautiful
American Beauty
American Girl
American Made
American Pride
American Spirit
Ask Not What Your Country Can Do For You
Born Free
Born in the USA
Born on the Fourth of July
Celebrate America
Celebrating Freedom
Celebrating the Fourth with a BANG
Diamonds in the sky
Every Heart Beats True, For The Red, White & Blue
Fireworks & Firecrackers
Fireworks Fun
Fireworks Frenzy
Fireworks On The Fourth
Fourth Of July
Fourth Of July Celebration
Freedom
Freedom, Liberty, Pride
Freedom on the Fourth
Friends Like You Make Life "Sparkle"
Fryin' On The Fourth
Fun-filled Fourth
Fun-filled Fourth Of July
Fun On The Fourth
Give Me Liberty
God Bless America
God Bless America, My Home Sweet Home
God Bless The USA
God Shed His Grace On Thee
Got American Spirit
Grand Ol' Flag
Happy Birthday America
Happy Fourth of July
Havin' A Blast
Home Of The Brave
I Love America
I love my country
I love this land
I Pledge Allegiance To The Flag.
Independence Day
Independence Day was a blast!
July 4th
Kids In America
Land of the free
Land Of The Free, Home Of The Brave
Land that I love
Let Freedom Ring
Let the fireworks begin
Liberty and justice for all
Liberty for all
Liberty, justice, and sparklers for all
Little Miss Independence
Little Patriot
Long may she wave
Love of Country
Made in America
Made in the USA
My All-American Girl
My All-American Guy
My All-American Sweetheart
My Country 'Tis of Thee
My first fireworks show
My home sweet home
My Star-Spangled Sweetheart
O, Beautiful For Spacious Skies
Oh Say Can You See
Old Glory
Only In America
Our little firecracker
Pint-Sized Patriot
Proud to be an American
Red, White & Blue
Red, White and Blue, Through and Through
Red, White and Blue, We're true to you!
Rockin' in the U.S.A
She's a grand ol' flag
Stand beside her, and guide her
Stars & Stripes
Stars, Stripes, and Smiles
Star-Spangled
Star-Spangled Baby
Star-Spangled Fourth Of July
Sweet Land Of Liberty, Of Thee I Sing
The American Spirit
The Big Bang
The Red, White, & Blue
The Spirit of America
This land is your land
Three cheers for the red, white, & blue
United We Stand
United We Stand, Divided We Fall
USA
USA Day
Waiting for the fireworks
We had a blast!
We Love America
We the people
What a blast
Who's got spirit? Americans do!
Yankee Doodle Daddy
You're a grand old flag, you're a high-flying flag!
Halloween
2 cute 2 scare!
A boo-tiful night
A bunch of hocus pocus
A haunting we will go!
A little batty!
A spooking we will go!
A spooktacular day
A spooky good time
A spooky night
A web of love
All Hallow's Eve
All the ghouls love me!
Autumn leaves and pumpkins, please
Be afraid—be very afraid!
Believe in magic
Best Witches
Beware of Witches/Vampires/Zombies/Ghosts
Black Hats and Scary Cats
Boo to You!
Broom hair, don't care!
Broom Parking: 5 cents
Bubble, bubble, toil and trouble
Candyland
Carving memories one pumpkin at a time
Carving out some memories
Carving pumpkins
Chills and thrills
Come in for a spell
Come sit for a "spell"Creatures of the night
Creep it real
Cutest pumpkin in the patch
Daddy's little pumpkin
Double, Double, Toil and Trouble
Eat, drink and be scary!
Enter at your own risk
Every little thing she does is magic
Fa-BOO-lous!
Free broom rides
Fright Night
Ghost Town
Ghouls just wanna have fun!
Goblins on the loose!
Goblins, witches, ghosts, Oh My!
Halloween is brewing with fun
Halloween is my favorite season
Hand over the candy
Happy Halloween
Happy Haunting
Haunted Halloween
Have a spooktakular Halloween
Home is where the haunt is
Home sweet haunted home
If the broom fits, fly it!
I ain't afraid of no ghost!
I am full of magic
I love my mummy!
I put a spell on you!
I smell children
I'm bats over you!
I'm just here for the candy
It's a boo-tiful night!
It was a dark and stormy night
Itsy Bitsy Spider
Jack-O-Lanterns
Jeepers, Creepers
Let's get spooky!
Little pumpkin
Love you to the bone
Make no bones about it
Monster mash
More boos please!
My first Halloween
My little boo
Not every witch lives in Salem
Official candy taster
Our lil' pumpkin
Perfectly wicked
Peter Peter Pumpkin Eater
Pick your poison
Pumpkin hall of fame
Pumpkin kisses and harvest wishes
Pumpkin Patch Kids
Pumpkins sweets and spooky treats
RIP—Rest In Peace
Say Boo and Scary On!
Scaring up some fun
Scary, spooky night
Show me the candy!
So cute, it's scary!
Something good is brewing
Something wicked this way comes
Spooktacular kids
Spooky friends
Spooky nights
Stay spooky
Sweets for the sweet
The boo crew
The great pumpkin
The queen of Halloween
The Witch's Kitchen
The witch lives here
The witching hour
This is Halloween
This is my resting witch face
Thriller night
Tonight, we fly!
Too cute to spook
Trick or treat
Trick or treat or something sweet
Trick or treat yo'self!
Two pumpkins in a patch
Yes, I drive a stick!
You are made of magic!
You can't scare me—I'm a nurse!
You cast a spell on me
You don't scare me!
You say witch like it's a bad thing!
Where the wild things are
Which witch is which?
Witch parking only—all others will be toad
Witch way to the candy?
Witches always get the last word
Witches be crazy
Witches gotta stick together
Witchy vibes
Witches, goblins and ghosts, oh my!
Witching you a Happy Halloween
Zombie Party
Hanukkah
A different night
Dreidle, dreidle
Eight nights of light
Festival of lights
Holy lights
Joy and light
Let it glow
One more candle
Shalom!
Spin, spin, spin
The light show
The lights of Hanukkah
The Star of David
You light up my life
Mother's Day
A labor of love
A mother's love
A mother's love is unconditional
A mother's touch
A mother's treasure is her children
From daughter to mother
Grace in her steps and heaven in her eyes
Home is where my mom is
I love being her mom
In my mother's eyes
Just me and my girls
Like mother, like daughter
Mama always said…
Moms make memories
Mommy and her little angels
Mommy's title mess-maker
More than a mom
Mother and child
My heart belongs to Mommy
My mother, my best friend
Our home's priceless treasure is our mother
The best mom
Wonder Mom
You made me a mother today
New Year's
A new year's state of mind
A night to remember
A time to celebrate
A toast to the new year!
And the ball drops
Celebrate the good times
Cheers to us in this brand new year
Confetti rains down
Every new year gives you the chance to start over
Father Time
Goodbye ____, Hello ____ (year)
Happy New Year
Hats, Confetti, Noisemakers — Must be a new year!
Having a party
Here's to a brand new me!
Here's to brand new beginnings
Here's to the new year
In the midnight hour
In with bang
Let's Party
Midnight Kisses
Midnight Madness
My first New Year
New beginnings
New Year's Eve
New Year's Resolutions
Oh dear, another year
Oh, what a night!
Out with the old and in with the new
Party Like It's 1999
Ring Out The Old, Ring In The New
Ringing in the new year
Ringing in _______ (year)
'Round Midnight
Saying Goodbye to ________ (year)
Sing and dance and make good cheer. Let's make it last throughout the year!
Should auld acquaintance be forgot
Ten, Nine, Eight…
The Confetti Falls
The kiss of the year!
The party of the year!
Tonight's the night
Up 'til midnight
Watching the ball drop
Welcome to ____ (year)
Welcoming a brand new year
Spring Break
A tropical state of mind
Beach time
Celebrate spring
Give me a break!
Give me palm tress and 80 degrees
Good times and tan lines
Go where the wifi is weak and the sun is strong!
My future's as bright as the sun!
Ocean air without a care
Sea you soon!
Spring Break Mode: ON!
Spring is nature's way of saying: "Let's Party!"
Sunshine on my mind
St. Patrick's Day
A kiss for luck
At the end of the rainbow
Best o' luck to ya
Feelin' Green
Feelin' Irish
Happy St. Paddy's Day
Happy St. Patrick's Day
I'm Feelin' Green
I'm Feeling Lucky
I'm the lucky one
Irish Eyes
It's a pot of gold
It's not easy being green
Kiss Me, I'm Irish
Leprechaun Kisses
Lil' Leprechaun
Looking for Leprechauns
Lucky Charms
Lucky Four-Leaf Clover
Lucky Me
Lucky to have each other
Lucky to have you
Lucky You
Mom's Pot O'Gold
My Favorite Leprechaun
My four leaf clover
My lucky charm
Our Little Leprechaun
Our Pot Of Gold
Pot of Gold
Some Luck
Surround Yourself In Green
The luck of the Irish
Top o' The Mornin' To Ya
V.I.P. (Very Irish Person)
When Irish Eyes Are Smiling
You are my end of the rainbow
You're my lucky charm
You're the lucky one
Thanksgiving
A Bountiful Harvest
A bunch of turkeys
A bushel of blessings
A day of thanks
A happy heart is a thankful heart
A Harvest Of Memories
A Time For Giving Thanks
American Pie
Be Thankful
Be thankful for what you have
Bless this food
Bountiful blessings
Carving Memories
Cornucopia of Blessings
Count each day as a blessing
Count Your Many Blessings
Dinner Time
Don't Worry, Be Thankful
Eat, drink, and be merry, for tomorrow we diet!
Family & Turkey & Football…Oh, My!
Family and Food
Family Traditions
Feast your eyes on this
Friends, Family, Food, and Football
Gather together with thankful hearts
Give Thanks
Give thanks with a grateful heart
Giving thanks for the simple things in life
Gobble, Gobble
Gobble 'til you wobble!
Happy Harvest Day
Happy Turkey Day
Harvest Delight
I Am Thankful
I can't believe I ate all of that!
I'm thankful for _____
In everything give thanks
It's Turkey Time!
Let us give thanks
Let's get stuffed!
Let's give thanks!
Let's talk turkey
Little Turkeys
Live thankfully
Look At This Feast
May the bounty of the season fill your heart and home
My Little Turkey
Nap Time
Our table runneth over!
Pilgrim's Pride
Pilgrim's Progress
Pumpkin Pie
Sharing the harvest
Share your blessings
So much to be thankful for
Stuffed!
Take time to be thankful
Thank heaven for elastic waistbands
Thankful Hearts
Thankful Hearts, Helpful Hands
Thanksgiving Bounty
Thanksgiving Day
The turkey is not the only one that got stuffed today!
Thanksgiving Time
Thanksgiving Traditions
The Feast
Tons Of Turkey
Turkey And Dressing
Turkey Day
Turkey Talk
Turkey Time!
We Are Gathered Here…
We Are Thankful
We Are Thankful For…
We Gather Together
We Give Thanks
What a bunch of turkeys!
What a little turkey!
What We Are Thankful For:
Valentine's Day
A day for love
A kiss and a hug on this day of love
A special kind of day
Always and forever
Be Mine
Be My Cupid
Be my love
Be My Valentine
Bee My Valentine
Butterfly kisses
Candy Kisses
Celebrate love
Cupid's Cuties
Cupid's Kisses
Dedicated to the one I love
Flowers, And Candy And Hearts, Oh My!
Happy Hearts Day
Happy Love Day
Happy to be stuck with you!
Happy Valentine's Day
Heart Attack
Heart of my heart
Hearts & Kisses
Heart's Desire
How do I love thee, let me count the ways
How sweet it is to be loved by you
Hugs & Kisses
I'm Sweet On You
Love is a work of heart
Love is in the air
Love You, My Valentine
My endless love
My Funny Valentine
Nothing is sweeter than you!
S.W.A.K.
So happy to be loved by you
So happy together
Sweetheart of mine
Sweetie Pie
Sweets for the Sweet
There are no tulips as sweet as your two lips!
There's always time for chocolate, diamonds, and flowers!
Valentine's Day
V-Day
Will you be my Valentine?
With all my heart
Won't You Be Mine?
Won't you be my valentine?
XOXOXOXOXO
You will always be my Valentine