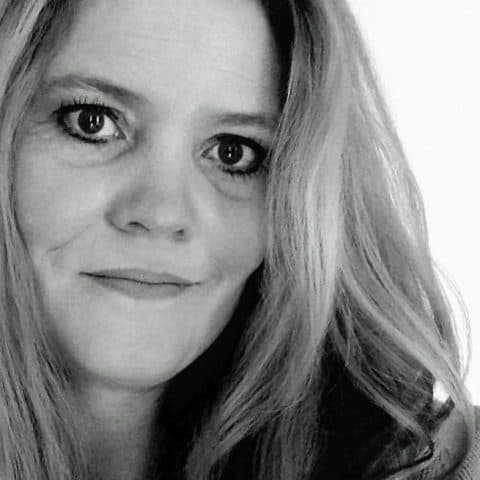 I love to
create
things pretty much all of the time.
I am the owner and creative mind behind Word Art World.
For nearly fifteen years, I have been designing digital scrapbooking products, specifically page kits, embellishments, and word art.
I hold Bachelor's degrees in Japanese and in Web Design & Development and for years taught Japanese to middle- and high-school students. Currently, I teach a visual communication/design course at BYU-Idaho, which is a lot of fun!
I love to create things pretty much all of the time.
Seriously. All of the time. Photography, digital art, farmhouse signs, interior design, wall art, word design, web design, composite photos, printable art, etc.! And, my cool husband and I love to work together in his shop creating frames, furniture, and anything with wood or metal!
When I am not at my computer designing, I'm playing games with my family, working on a White Mountain puzzle, reading about Church History, or sitting on the front porch with my hubby or my kids!
Hope you find my designs and resources helpful. My goal is to create beautiful and useful products so you can spend more time making memories with the ones you love.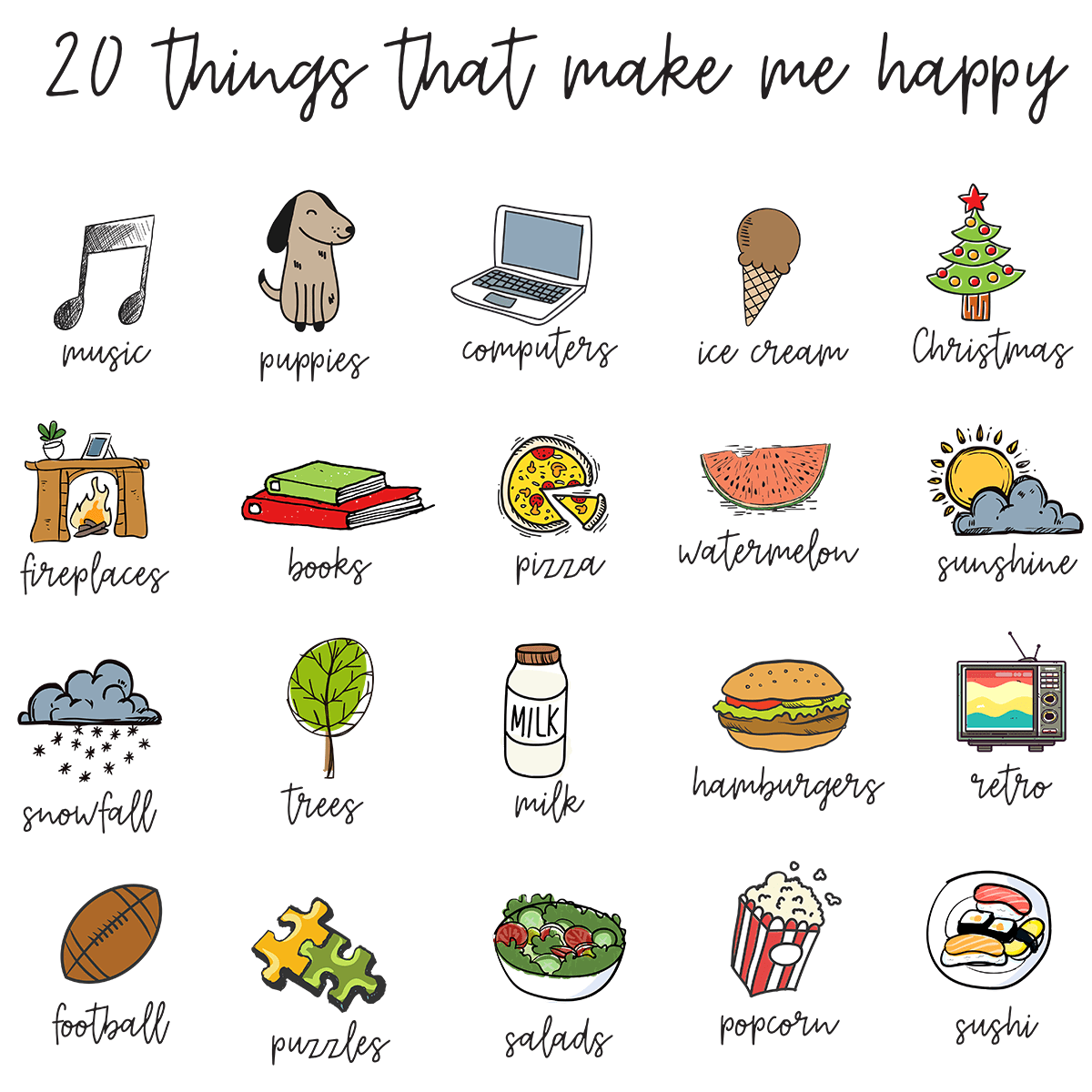 These are just a few of my
FAVORITE THINGS.
[cwp_photo_collage num_image="4″ four_style="seven" st_src_one="https://www.wordartworld.com/wp-content/uploads/creativity-quote.jpg" src_one_h_pos="63%" src_one_v_pos="55%" st_src_two="https://www.wordartworld.com/wp-content/uploads/Today-is-your-opportunity-quote.jpg" st_src_three="https://www.wordartworld.com/wp-content/uploads/Gandhi-quote.jpg" st_src_four="https://www.wordartworld.com/wp-content/uploads/arthur-ashe-quote.jpg" src_four_h_pos="48%" _builder_version="4.16″ _module_preset="default" custom_margin="0px|0px|0px|10px|false|false" custom_padding_tablet="||10px||false|false" custom_padding_phone="" custom_padding_last_edited="on|tablet" global_colors_info="{}" background__hover_enabled="on|hover" _i="0″ _address="4.0.0.0″ /]
[cwp_photo_collage num_image="4″ four_style="fivteen" st_src_one="https://www.wordartworld.com/wp-content/uploads/life-is-like-quote_wood-mockup-1.jpg" st_src_two="https://www.wordartworld.com/wp-content/uploads/intelligence-quote-Einstein.jpg" st_src_three="https://www.wordartworld.com/wp-content/uploads/Today-is-the-day.jpg" st_src_four="https://www.wordartworld.com/wp-content/uploads/Thoreau-quote-Go-confidently.jpg" _builder_version="4.16″ _module_preset="default" custom_margin="0px|10px|0px|10px|false|false" global_colors_info="{}" _i="0″ _address="4.0.1.0″ /]
[cwp_photo_collage num_image="4″ four_style="eight" st_src_one="https://www.wordartworld.com/wp-content/uploads/learn-quote-Einstein.jpg" st_src_two="https://www.wordartworld.com/wp-content/uploads/in-the-end-quote.jpg" st_src_three="https://www.wordartworld.com/wp-content/uploads/think-outside-the-box.jpg" st_src_four="https://www.wordartworld.com/wp-content/uploads/I-love-you-quote.jpg" _builder_version="4.16″ _module_preset="default" custom_margin="0px|10px|0px|0px|false|false" global_colors_info="{}" _i="0″ _address="4.0.2.0″ /]
[cwp_photo_collage num_image="4″ four_style="eleven" st_src_one="https://www.wordartworld.com/wp-content/uploads/faith-MLK-quote.jpg" st_src_two="https://www.wordartworld.com/wp-content/uploads/dream-it-word-art-mockup.jpg" st_src_three="https://www.wordartworld.com/wp-content/uploads/ansel-adams-photograph-quote.jpg" st_src_four="https://www.wordartworld.com/wp-content/uploads/intelligent-children-quote-Einstein.jpg" _builder_version="4.16″ _module_preset="default" custom_margin="0px|0px|0px|10px|false|false" custom_padding="||||false|false" global_colors_info="{}" _i="0″ _address="4.1.0.0″ /]
[cwp_photo_collage two_style="two" st_src_one="https://www.wordartworld.com/wp-content/uploads/Glow_quote_Monson.jpg" src_one_h_pos="63%" src_one_v_pos="55%" st_src_two="https://www.wordartworld.com/wp-content/uploads/do-not-follow-quote-Thoreau.jpg" admin_label="Divi Collage 3″ _builder_version="4.16″ _module_preset="default" custom_margin="0px|10px|0px|10px|false|true" global_colors_info="{}" _i="0″ _address="4.1.1.0″ /]
[cwp_photo_collage num_image="4″ four_style="nine" st_src_one="https://www.wordartworld.com/wp-content/uploads/Believe-you-Can-quote.jpg" st_src_two="https://www.wordartworld.com/wp-content/uploads/ideas-grow-quote.jpg" st_src_three="https://www.wordartworld.com/wp-content/uploads/imagine-quote-Picasso.jpg" st_src_four="https://www.wordartworld.com/wp-content/uploads/if-you-can-dream-it-quote.jpg" _builder_version="4.16″ _module_preset="default" custom_margin="0px|10px|0px|0px|false|false" global_colors_info="{}" _i="0″ _address="4.1.2.0″ /]
[cwp_photo_collage num_image="4″ four_style="seven" st_src_one="https://www.wordartworld.com/wp-content/uploads/bowl-of-cashews.jpg" src_one_h_pos="63%" src_one_v_pos="55%" st_src_two="https://www.wordartworld.com/wp-content/uploads/fresh-pineapple.jpg" st_src_three="https://www.wordartworld.com/wp-content/uploads/popcorn.jpg" st_src_four="https://www.wordartworld.com/wp-content/uploads/margherita-pizza.jpg" src_four_h_pos="48%" _builder_version="4.16″ _module_preset="default" custom_margin="0px|0px|0px|10px|false|false" custom_padding_tablet="||10px||false|false" custom_padding_phone="" custom_padding_last_edited="on|tablet" global_colors_info="{}" _i="0″ _address="5.0.0.0″ /]
[cwp_photo_collage num_image="4″ four_style="nine" st_src_one="https://www.wordartworld.com/wp-content/uploads/hamburger-and-sweet-potato-fries.jpg" st_src_two="https://www.wordartworld.com/wp-content/uploads/vecteezy_spaghetti-with-bolognese-sauce-parmesan-and-basil_732600.jpg" st_src_three="https://www.wordartworld.com/wp-content/uploads/sandwich-1.jpg" st_src_four="https://www.wordartworld.com/wp-content/uploads/vecteezy_bananas-dark-textured-background_1223728.jpg" _builder_version="4.16″ _module_preset="default" custom_margin="0px|10px|0px|10px|false|false" custom_padding_tablet="||10px||false|false" custom_padding_phone="" custom_padding_last_edited="on|tablet" global_colors_info="{}" _i="0″ _address="5.0.1.0″ /]
[cwp_photo_collage num_image="4″ four_style="eight" st_src_one="https://www.wordartworld.com/wp-content/uploads/ice-cream_small.jpg" st_src_two="https://www.wordartworld.com/wp-content/uploads/salad.jpg" st_src_three="https://www.wordartworld.com/wp-content/uploads/pancakes-and-raspberries.jpg" st_src_four="https://www.wordartworld.com/wp-content/uploads/vecteezy_homemade-vegan-bean-burrito_708369.jpg" _builder_version="4.16″ _module_preset="default" custom_margin="0px|10px|0px|0px|false|false" global_colors_info="{}" _i="0″ _address="5.0.2.0″ /]
[cwp_photo_collage num_image="4″ four_style="eleven" st_src_one="https://www.wordartworld.com/wp-content/uploads/vecteezy_baked-potato_727361.jpg" st_src_two="https://www.wordartworld.com/wp-content/uploads/vecteezy_croissants_708023.jpg" st_src_three="https://www.wordartworld.com/wp-content/uploads/vecteezy_chicken-teriyaki-kebabs-with-vegetables-on-black-baking_739030.jpg" st_src_four="https://www.wordartworld.com/wp-content/uploads/gyoza.jpg" _builder_version="4.16″ _module_preset="default" custom_margin="0px|0px|0px|10px|false|false" custom_padding="||||false|false" global_colors_info="{}" _i="0″ _address="5.1.0.0″ /]
[cwp_photo_collage num_image="4″ four_style="three" st_src_one="https://www.wordartworld.com/wp-content/uploads/vecteezy_chocolate-chip-cookie_708918.jpg" src_one_h_pos="63%" src_one_v_pos="55%" st_src_two="https://www.wordartworld.com/wp-content/uploads/MM-chocolate-candies.jpg" st_src_three="https://www.wordartworld.com/wp-content/uploads/apple-3313209_640.jpg" st_src_four="https://www.wordartworld.com/wp-content/uploads/vecteezy_christmas-hot-chocolate-drink_939370.jpg" src_four_h_pos="45%" src_four_v_pos="44%" admin_label="Divi Collage 3″ _builder_version="4.16″ _module_preset="default" custom_margin="0px|10px|0px|10px|false|true" global_colors_info="{}" _i="0″ _address="5.1.1.0″ /]
[cwp_photo_collage num_image="4″ four_style="fivteen" st_src_one="https://www.wordartworld.com/wp-content/uploads/hamburger.jpg" st_src_two="https://www.wordartworld.com/wp-content/uploads/vecteezy_italian-lasagna_707108.jpg" st_src_three="https://www.wordartworld.com/wp-content/uploads/broccoli-3264243_640.jpg" st_src_four="https://www.wordartworld.com/wp-content/uploads/vecteezy_grilled-corn-cobs-on-table-close-up_712355.jpg" _builder_version="4.16″ _module_preset="default" custom_margin="0px|10px|0px|0px|false|false" global_colors_info="{}" _i="0″ _address="5.1.2.0″ /]
[cwp_photo_collage num_image="4″ four_style="seven" st_src_one="https://www.wordartworld.com/wp-content/uploads/The-Sacred-Grove.jpeg" src_one_h_pos="63%" src_one_v_pos="55%" st_src_two="https://www.wordartworld.com/wp-content/uploads/Kyoto-Kinkakuji-Japan.jpg" st_src_three="https://www.wordartworld.com/wp-content/uploads/annapolis-1695972_640.jpg" st_src_four="https://www.wordartworld.com/wp-content/uploads/mormon-1420678_640.jpg" src_four_h_pos="48%" _builder_version="4.16″ _module_preset="default" custom_margin="0px|0px|0px|10px|false|false" custom_padding_tablet="||10px||false|false" custom_padding_phone="" custom_padding_last_edited="on|tablet" global_colors_info="{}" _i="0″ _address="6.0.0.0″ /]
[cwp_photo_collage num_image="4″ four_style="nine" st_src_one="https://www.wordartworld.com/wp-content/uploads/Salt-Lake-Temple-Utah.jpg" st_src_two="https://www.wordartworld.com/wp-content/uploads/beach-2737460_640.jpg" st_src_three="https://www.wordartworld.com/wp-content/uploads/wild-horses-838754_640.jpg" st_src_four="https://www.wordartworld.com/wp-content/uploads/washington-monument-816642_640.jpg" _builder_version="4.16″ _module_preset="default" custom_margin="0px|10px|0px|10px|false|false" custom_padding_tablet="||10px||false|false" custom_padding_phone="" custom_padding_last_edited="on|tablet" global_colors_info="{}" _i="0″ _address="6.0.1.0″ /]
[cwp_photo_collage num_image="4″ four_style="eight" st_src_one="https://www.wordartworld.com/wp-content/uploads/new-york-4352072_640.jpg" st_src_two="https://www.wordartworld.com/wp-content/uploads/Washington-DC-Lincoln-Memorial.jpg" st_src_three="https://www.wordartworld.com/wp-content/uploads/jaxon-lott-grbRPyX39Dg-unsplash.jpg" st_src_four="https://www.wordartworld.com/wp-content/uploads/treelined-road.jpg" _builder_version="4.16″ _module_preset="default" custom_margin="0px|10px|0px|0px|false|false" global_colors_info="{}" _i="0″ _address="6.0.2.0″ /]
[cwp_photo_collage num_image="4″ four_style="eleven" st_src_one="https://www.wordartworld.com/wp-content/uploads/weichao-tang-VErXxDe2rw-unsplash.jpg" st_src_two="https://www.wordartworld.com/wp-content/uploads/philippe-gauthier-OZ2zHvJ1xI0-unsplash.jpg" st_src_three="https://www.wordartworld.com/wp-content/uploads/walk-292995_640-1.jpg" st_src_four="https://www.wordartworld.com/wp-content/uploads/flowers-1190773_640.jpg" _builder_version="4.16″ _module_preset="default" custom_margin="0px|0px|0px|10px|false|false" custom_padding="||||false|false" global_colors_info="{}" _i="0″ _address="6.1.0.0″ /]
[cwp_photo_collage num_image="4″ four_style="three" st_src_one="https://www.wordartworld.com/wp-content/uploads/conceptual-1280533_640.jpg" src_one_h_pos="63%" src_one_v_pos="55%" st_src_two="https://www.wordartworld.com/wp-content/uploads/Kirtland-Temple_4x6.jpg" st_src_three="https://www.wordartworld.com/wp-content/uploads/Yellowstone-Mountains-1.jpg" st_src_four="https://www.wordartworld.com/wp-content/uploads/central-park-1804588_640.jpg" src_four_h_pos="45%" src_four_v_pos="44%" admin_label="Divi Collage 3″ _builder_version="4.16″ _module_preset="default" custom_margin="0px|10px|0px|10px|false|true" global_colors_info="{}" _i="0″ _address="6.1.1.0″ /]
[cwp_photo_collage num_image="4″ four_style="fivteen" st_src_one="https://www.wordartworld.com/wp-content/uploads/independence-hall-1116201_640.jpg" st_src_two="https://www.wordartworld.com/wp-content/uploads/old-barn-by-the-Tetons.jpg" st_src_three="https://www.wordartworld.com/wp-content/uploads/tokyo-tower-5664846_640.jpg" st_src_four="https://www.wordartworld.com/wp-content/uploads/mountains-5354796_640.jpg" _builder_version="4.16″ _module_preset="default" custom_margin="0px|10px|0px|0px|false|false" global_colors_info="{}" _i="0″ _address="6.1.2.0″ /]
[cwp_photo_collage num_image="4″ four_style="seven" st_src_one="https://www.wordartworld.com/wp-content/uploads/handwriting-letter-tiles.jpg" src_one_h_pos="63%" src_one_v_pos="55%" st_src_two="https://www.wordartworld.com/wp-content/uploads/ampersand-on-wall.jpg" st_src_three="https://www.wordartworld.com/wp-content/uploads/2c88cd9cac5038eb763c70522d8c6ef8.jpg" st_src_four="https://www.wordartworld.com/wp-content/uploads/neutral-mood-board-2.jpg" src_four_h_pos="48%" _builder_version="4.16″ _module_preset="default" custom_margin="0px|0px|0px|10px|false|false" custom_padding_tablet="||10px||false|false" custom_padding_phone="" custom_padding_last_edited="on|tablet" global_colors_info="{}" _i="0″ _address="7.0.0.0″ /]
[cwp_photo_collage num_image="4″ four_style="nine" st_src_one="https://www.wordartworld.com/wp-content/uploads/type.jpg" st_src_two="https://www.wordartworld.com/wp-content/uploads/mug-2586266_640.jpg" st_src_three="https://www.wordartworld.com/wp-content/uploads/Japanese-letter-blocks.jpg" st_src_four="https://www.wordartworld.com/wp-content/uploads/distressed-letter-A.jpg" _builder_version="4.16″ _module_preset="default" custom_margin="0px|10px|0px|10px|false|false" custom_padding_tablet="||10px||false|false" custom_padding_phone="" custom_padding_last_edited="on|tablet" global_colors_info="{}" _i="0″ _address="7.0.1.0″ /]
[cwp_photo_collage num_image="4″ four_style="eight" st_src_one="https://www.wordartworld.com/wp-content/uploads/Vintage-light-bulb.jpg" st_src_two="https://www.wordartworld.com/wp-content/uploads/vintage-cameras.jpg" st_src_three="https://www.wordartworld.com/wp-content/uploads/Love-old-bicycle.jpg" st_src_four="https://www.wordartworld.com/wp-content/uploads/jute-rug-on-hardwood-floors.jpg" _builder_version="4.16″ _module_preset="default" custom_margin="0px|10px|0px|0px|false|false" global_colors_info="{}" _i="0″ _address="7.0.2.0″ /]
[cwp_photo_collage num_image="4″ four_style="eleven" st_src_one="https://www.wordartworld.com/wp-content/uploads/wood-cuts-2.jpg" st_src_two="https://www.wordartworld.com/wp-content/uploads/time-5193038_640.jpg" st_src_three="https://www.wordartworld.com/wp-content/uploads/autumn-leaves-repetition.jpg" st_src_four="https://www.wordartworld.com/wp-content/uploads/clay-bowl-Asian.jpg" _builder_version="4.16″ _module_preset="default" custom_margin="0px|0px|0px|10px|false|false" custom_padding="||||false|false" global_colors_info="{}" _i="0″ _address="7.1.0.0″ /]
[cwp_photo_collage num_image="4″ four_style="three" st_src_one="https://www.wordartworld.com/wp-content/uploads/Living-Space.jpg" src_one_h_pos="63%" src_one_v_pos="55%" st_src_two="https://www.wordartworld.com/wp-content/uploads/Kirtland-Temple_4x6.jpg" st_src_three="https://www.wordartworld.com/wp-content/uploads/hexagon-wood-pattern.jpg" st_src_four="https://www.wordartworld.com/wp-content/uploads/clock-691143_640.jpg" src_four_h_pos="45%" src_four_v_pos="44%" admin_label="Divi Collage 3″ _builder_version="4.16″ _module_preset="default" custom_margin="0px|10px|0px|10px|false|true" global_colors_info="{}" _i="0″ _address="7.1.1.0″ /]
[cwp_photo_collage num_image="4″ four_style="fivteen" st_src_one="https://www.wordartworld.com/wp-content/uploads/typewriter-1248089_640.jpg" st_src_two="https://www.wordartworld.com/wp-content/uploads/Red-grungy-ampersand.jpg" st_src_three="https://www.wordartworld.com/wp-content/uploads/Thoreau-wall-art-mockup.jpg" st_src_four="https://www.wordartworld.com/wp-content/uploads/Letterpress-wooden-tiles.jpg" _builder_version="4.16″ _module_preset="default" custom_margin="0px|10px|0px|0px|false|false" global_colors_info="{}" _i="0″ _address="7.1.2.0″ /]